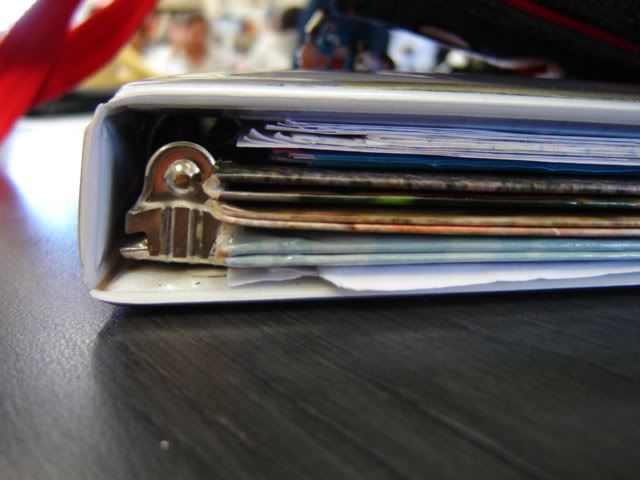 My first post in the year of 2009. Well, it is not bad to start a new year with old memories, eh? Sometimes, we must look back to see the future, mustn't we? (Yea, whatever you say, rubbish!!!)
Anyway, my first day of the new year was started with common activities 'till it came to make bed. When I made my bed this morning, I saw my bloody old binder (which I bought 4 or 5 years ago) sprawled at the very bottom of the stack, dusty. I was just wondering so I grabbed it and began to open the pages one by one; and laughed sometimes.
And then I came to several pages full of memories (SFX: "mellow songs"). I opened and read 'em slowly. I read 'her' hand-writing about myself, how kind I was, how nice I was, and so on and so forth. 'She' also tried to make fun of me, as written on 'her' writing (even it was long time ago, I still laughed when reading it - seriously, just don't know why
). Then I realized one thing. At the very end of every single sentence, she wrote two words, underlined, over and over again. O my God, those are my favorite words. She knew I often say those words every time we had a conversation (
hiiiks...hiiiks... - Sssshhh, stop crying, will ya!). Then I opened the last page. She wrote quite long sentences (almost like a short story, if I may say) which I guessed the point was she loved me badly (lieee) and didn't wanna loss me (but she did - damned her!
).
I closed the binder and was asking to myself why
she wrote those words. For a moment, I closed my eyes to find the answer yet remained unsolved. However, It was just a binder. Nothing more. What's inside it would be inside it. But yes, it does bring back the old memories.