Recently I've been addicted to a new online First Person Shooter game called Point Blank. I'm addicted to the game because it reminds me of the glorious Counter Strike which I played when in junior high school. Today I'd like to give you a glimpse of the game. Hopefully you are interested and we could meet on the game.
We all know that the Indonesian gamers community is getting bored with Counter Strike which is aged more than 10 years and long being a first person shooter game. Nevertheless, the community expects an online FPS game that supports the new online features such as private room, clan support, ranking system, customizable weapons, characters, and others. It may be one of the considerations KREON Co., Ltd finally decided to bring on
Point Blank
, an Online First Person Shooting Game with high level realistic game play.
Overlook
main menu
loading bar
Title: Point Blank
Genre: Online FPS
Developer: Zepetto, Korea
In Korea Publisher: NCsoft
Service in the Country: Korea, Thailand
Publisher in Indonesia: PT. KREON
Website: www.gemscool.com
Closed Beta: April, 2009
Payment: Free to Play with Item Mall
Introduction
Usually in FPS online game there are two sides facing each other. In Point Blank, they are CT Force and Free Rebels.
CT Force
Due to more extensive conflict with the immigrants, the government established a special organization to confront the terrorists, there are 30 selected elite troops carrying out the mission.
The increasing number of terrorist organizations called Free Rebels has made the government sends out its best troops to join and changed its name to CT-Force (Counter Terrorist Force).
Free Rebels
In order to survive, immigrants who do not have a job and abandoned from the community perform a variety of criminal acts from robbery to drugs trade.
Those criminal actions are developed to a well-organized movement called Free Rebels. The goal is to dominate the entire drugs trade and weapons in all over the world and to create fear for the community.
I-Cube Engine
Point Blank was developed using I-Cube Engine that has a good quality and realistic effects of an object.
Graphics Quality
I-Cube Engine allows the game to display high quality graphics-class system with a relatively low requirement. Besides that, the players can also set their own level of quality for the graphics according to the specific computer used.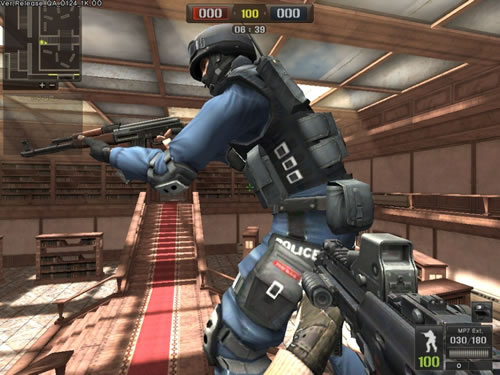 Low Spec Graphic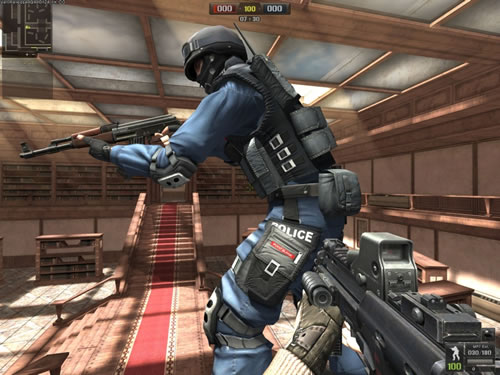 High Spec Graphic
Game Modes
Point Blank has several unique and different game modes. They are:
1. Team Death Match
A quick re spawn, usually used to train ability to play.
2. Explosion Mission
Players must have a strategy and good team cooperation to win this game mode.
3. Destruction Mission
Each team must destroy the object provided to get the points.
4. Weapon System
Point Blank provides a variety of weapons that can be selected and modified depending on the style of the players themselves.
There are additional accessories such as silencer, fast reload, aim focus, zoom and scope to make a more personal weapons. There are several weapons with special features that are not available in other weapons.
Clan System
Clan feature in Point Blank is already available in the game with additional features such as
Console Clan Manager, Unique Clan Mark / Logo, Clan Chatting, and Clan Match Making.
Playing with friends in Point Blank clearly become easier and more exciting.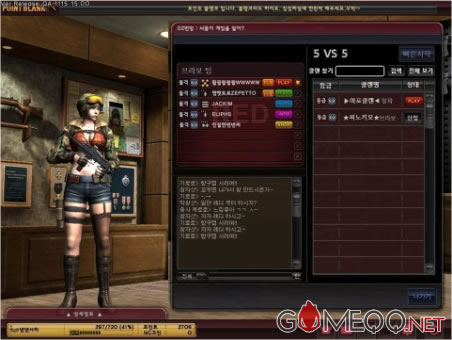 Characters
Point Blank provides a great selection of characters that can be customized as you wish.
Maps
Recently, Point Blank has almost 20 different maps, each with its own uniqueness and also a different strategy.
Download
You can download the game client from the following button.
If you need the patch, just click
here
.
So, are you dare enough to challege me in the game? Meet you there, buddy!
source: gameqq.net